Mr. Hanlon
In 2007, I joined CCA, and I was appointed headmaster in 2017.  Prior to my current appointment, I served the school in several roles including the school's Principal and Guidance Counselor.  In addition to my role at CCA, I am an Associate Pastor at Calvary Chapel of Boston.  I am an alumnus of Wentworth Institute of Technology in Boston where I was a CoSIDA 1st team Academic All-American and graduated Salutatorian.  I hold a Masters of Arts in Christian Education from Calvary Chapel University.
I am passionate about further developing the scope of the school's mission with the guidance of the Lord and strive every day to serve the school in a way that is pleasing to Him.  I pray every day for the Lord's guidance, grace and protection of our students and family.
It has been a blessing to coach several basketball teams at the Junior and Senior High level, and I've enjoyed seeing our varsity boys team for the first time in 2022 move into the Massachusetts's Interscholastic Athletic Association (MIAA).
My wife and I, as well as our three children, have attended Calvary Chapel of Boston for many years.  My oldest son recently graduated from CCA, and my other two children currently attend CCA.
For the eyes of the LORD run to and fro throughout the whole earth, to show Himself strong on behalf of those whose heart is loyal to Him.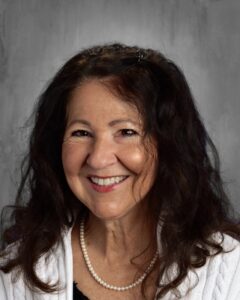 Mrs. Colello
I have been blessed to be the vice principal at CCA since its inception in 2004. Every day is an honor to serve the Lord while working with our incredible staff and wonderful students. I love being involved in a Christian environment with the freedom to pray and help nurture our students as they grow in the knowledge of Jesus Christ.
Before coming to CCA, my husband and I met and worked together at the Federal Reserve Bank in Boston where I gained experience in the accounting department. We then went on to start the New England Craft Exposition where we were show promoters of the Canterbury Crafts Festival. Then, God called us out of "show business" and placed us at CCA where we continue to enjoy working together.
I enjoy running marathons, biking, and walking as well as playing my guitar and singing. I am so thankful for my salvation and hope to serve God all of the days of my life.
Fear not, for I am with you; Be not dismayed, for I am your God. I will strengthen you, yes. I will help you, I will uphold you with My righteous right hand.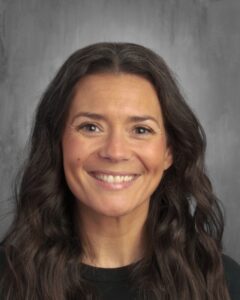 Mrs. Hanlon
Assistant Vice Principal
Drama Teacher
Yearbook Advisor
Since 2012, I've had the privilege of working at CCA.  During this time, I have worked in the office as the Assistant Vice Principal, assisted Mr. Hanley in the Drama Department directing the school plays, and for the past five years, I have directed the Junior High Christmas play.  I attended Bible college at Zion Bible Institute.
Previous to CCA, I spent several years working in the banking industry.  From an early age, I was involved in music and theater.  I participated in several productions including Annie, The Sound of Music and Fiddler on the Roof.  Through the years, I have sung at a variety of functions, and since 2000 I've been on the worship team at Calvary Chapel of Boston.
I have been married for over twenty years to Kevin Hanlon, and our three children attend CCA.  I love my role at CCA because of the amazing people who share my love for the Lord, a love for the kids and a desire to see them grow in Christ.  I truly love each student and staff member at CCA as if they were a part of my family.
In my spare time, I enjoy spending time with my family.  I also love thrift stores, yard sales and DIY.
Therefore, if any man is in Christ he is a new creation. Old things are passed away: behold, all things have become new.
Mrs. Landry
I have been a part of the Calvary Chapel Academy family since 2013 as the Administrative Assistant and Home Economics teacher.  During this time, I have attended Calvary Chapel of Boston, where I have been involved in children's ministry and the worship team.  As I transition to this new role, I am excited for the wonderful opportunity to love and teach this year's class of pre-kindergarten students. 
I have attended CCOB for 9 years alongside Jim, my husband of 25 years, and our three beautiful children, Christopher, Jack and Isabelle, all of whom attended CCA.  It has been a remarkable blessing to work alongside the most amazing staff over the last decade.  I cannot wait to see what God has in store for CCA in the upcoming school year.
"Fear not, for I am with you; Be not dismayed, for I am your God. I will strengthen you, Yes, I will help you, I will uphold you with My righteous right hand."
Mrs. Marinelli
I started teaching kindergarten at CCA in 2016.  My background includes extensive work as a teacher assistant for special needs children, substituting in public schools and working in the children's ministry.  Additionally, for fifteen years, I home schooled my six children.  I graduated with honors from Cape Cod Community College with a concentration in elementary education and history.  Afterwards, I transferred to Bridgewater State University where I again focused on elementary education.
I have always loved teaching children.  It is a great honor and joy to work at CCA teaching the most wonderful group of children ever and working side by side with such a great staff.  I am truly a very blessed woman.
I gave my heart to the Lord Jesus in 1977 and walked faithfully with my Jesus ever since.  I am a mother of six adult children and a grandmother of sixteen.  I was married for thirty-six years to my husband, Pastor Tony Marinelli of Calvary Chapel Cape Cod.  In 2014, my husband passed away after fighting for a long time with leukemia.
Come to me, all you who are weary and heavy laden, and I will give you rest. Take my yoke upon you and learn from Me, for I am gentle and lowly in heart, and you will find rest for your souls.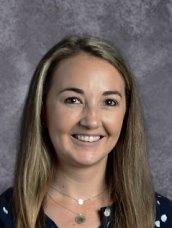 Miss Torino
I have been at CCA since 2007, and hold a Masters Degree in Early Childhood Education from Eastern Nazarene College.  I have served in a variety of capacities at CCA, such as being the first grade teacher and supervising in the school's aftercare program. I enjoy working with students from all levels and abilities.
I love that I am able to teach academically and spiritually with my students. Being able to pray with my students and reinforce Christian character is so special. I am blessed by the friendships with the families and co-workers at this school.
This hope we have as an anchor of the soul, both sure and steadfast, and which enters the presence behind the veil.
&
Be still, and know that I am God; I will be exalted among the nations, I will be exalted in the earth!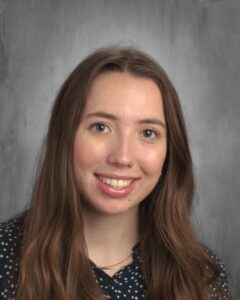 Miss Emily Burke
I started teaching second grade at CCA in 2021.  I hold a Bachelor of Arts degree in Elementary Education from Eastern Nazarene College where I graduated summa cum laude and valedictorian in my class.
Having attended CCA starting in second grade up through graduation, I have been able to experience for myself the value of a Christian education.  I was able to challenge myself and grow academically while simultaneously  developing and strengthening my walk with the Lord.  I feel so grateful to be able to come back to CCA as a teacher and give my students the same opportunities for academic and spiritual growth I was given when I attended.
I play guitar and sing on Calvary Chapel's worship team on Sundays and in youth group on Wednesdays.  In my free time, I enjoy playing music, baking and thrifting.
But the Lord stood with me and strengthened me,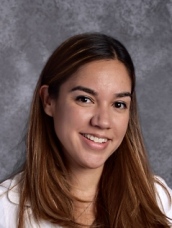 Mrs. Andrews
3rd Grade Teacher
5th-6th Grade Art Teacher
I started teaching third-grade at CCA in 2016 and also teach 5th and 6th grade art classes.  I hold a Bachelor of Arts in English from Bridgewater State University.
The staff is incredible at CCA.  I stand amazed at how the love of Christ just flows through the hallways of this school.  In a world that is so broken, it's wonderful to see students being trained to be a light and beacon in a very dark world.
My husband and I are truly blessed to be parents to three amazing little girls. It was a privilege to have homeschooled them for three years before starting at CCA.  Now, the Lord has led us to CCA where I spend my days training up the 3rd grade and seeing my children being taught by the great staff.
For I know the plans I have for you declares the Lord, plans to prosper you and not to harm you, plans to give you a hope and a future.
Miss Laura Burke
In 2017, I started teaching the fourth-grade at CCA. Additionally, I am involved with the high-school Drama Department. I hold a Bachelor of Arts in Elementary Education from North Greenville University where I graduated Summa Cum Laude and as an Honors Scholar.
I graduated high school from CCA. Throughout my years as a student, I got to experience firsthand the wonderful teaching of the staff here, not only in academic subjects but also in how to walk with the Lord. Now that I'm a staff member, I can see how much time, effort, and prayers each teacher puts into their work here at CCA. Not only are they determined to give each child the best instruction in each subject but are just as concerned with each student's walk with the Lord.
I play piano and sing on the Calvary Chapel of Boston's worship team. In my spare time, I love reading and watching old TV shows like Dick Van Dyke and I Love Lucy.
To everything there is a season, and a time for every purpose under heaven.
Mrs. Adams
I began teaching second grade in 2004, the first year that Calvary Chapel Academy opened, and continued teaching through 2007. When I had my own children, I stayed home with them until God revealed to me that he wanted me to teach again. Once my children went to school, I began substituting at all levels from preschool to high school both short-term and long-term. I love getting to know all the students and seeing their growth academically and spiritually from year-to-year. The best part about teaching is that we have the freedom to pray with one another and encourage spiritual growth. I graduated from Gordon College with a Bachelors of Arts in Journalism and Video Editing with a minor in Business Management.
I have been married for over 18 years and have 2 children that attend CCA. My husband and I were the directors of AWANA at our church, Calvary Chapel of Boston, for over 13 years until God had us step down so I could become the new 5th grade teacher at CCA. I never thought I would come back to teach full time and am very excited for this new journey. I am beyond blessed to be part of an amazing CCA community that are not only my co-workers but also my friends. When I am not teaching, I enjoy decorating, video editing and volunteering my time at Bethesda House and Operation Christmas Child.
Be strong and courageous, do not be dismayed, do not be discouraged for the Lord your God is with you wherever you are!
Mrs. Kron
Athletic Director
6th Grade Reading Teacher
6th Grade Earth Science Teacher
7th Grade Life Science Teacher
Physical Education Director
It has been a privilege to teach at CCA since 2004. Currently, I teach sixth-grade science and reading, seventh-grade science, as well as kindergarten through twelfth-grade physical education.  I am the school's Athletic Director overseeing all physical education and the school's involvement with MIAA as well as all extracurricular Junior High and Elementary offerings. I am also the Girls Varsity Volleyball coach, as well as the Girls Junior Varsity Basketball coach, two teams that are really fun and sometimes challenging to coach.  I hold a Bachelor of Science from Bridgewater State University with a concentration in Exercise Physiology.  I have recently completed the NFHS Coaching Volleyball course as well as the USA Volleyball IMPACT course from the online USA Volleyball Academy.
I am married with two adult children and two grandsons.  Both of my grandsons attend CCA.  Also, I previously taught physical education in two other schools where my children attended.  With teaching physical education to so many grades, I am able to get to know almost all the students in the school.  I really appreciate that aspect of the school and enjoy seeing them grow and change from four and five-year-olds to eighteen and driving!
And my God shall supply all your need according to His riches in glory by Christ Jesus.
Mrs. Smith
 6th-7th Grade Math Teacher 
 9th-12th Grade College Prep Math Teacher
In 2016, I started teaching middle and high school math classes at CCA. I graduated from Bridgewater State University summa cum laude with a Bachelor of Science in Health Education. I minored in Secondary Education and Business Management.
Teaching at CCA is such a blessing to me.  It is an honor and a privilege to be able to teach and to guide my students both academically and spiritually.  Also, I am inspired by the dedication of the teachers and faculty in making CCA not just a Christian school by name only- but truly a school that's honoring and pleasing to our Lord.
My two youngest children attend CCA.  My oldest child is a CCA graduate, who is currently pursuing a career as a Paramedic/Firefighter.  He credits the CCA faculty for helping him develop a close, personal relationship with Jesus.  I am so grateful that I get to serve the Lord teaching in the same Christian environment as my children.  When I am not teaching, I enjoy spending time with my husband and children.  We especially love camping in the summertime.  Point Sebago Campground in Maine is our favorite place to visit.
The Lord is my rock, and my fortress, and my deliverer; my God, my strength, in whom I will trust; my buckler, and the horn of my salvation, and my high tower.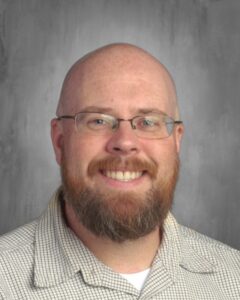 Mr. Nordin
6th Grade Social Studies Teacher
High School Current Events Teacher
Middle School Creation Science Teacher
I have been teaching Chapel at Calvary Chapel Academy for about 10 years, which I enjoy very much, and am now also teaching 6th Grade Social Studies, Middle School Creation Science and High School Current Events.  I graduated from Lynn English High School in 1999 and continued my education at Gordon College graduating in 2004 with a Bachelor's in Communication focusing on TV and film.
From 2004 to present, I've worked for Amtrak as a Power Director monitoring and maintaining the Catenary System, which is the overhead electrical system.  I am married to Solange and have two children, Anna and Bou, who are students at CCA.  We attend Calvary Chapel of Boston where I oversee the Sunday school program.
I enjoy hanging out with family and like practical jokes.  I am an American history enthusiast and love debating politics.  Although an experienced carpenter, I am not, I am making attempts at woodworking.
"Commit your works to the Lord, And your thoughts will be established."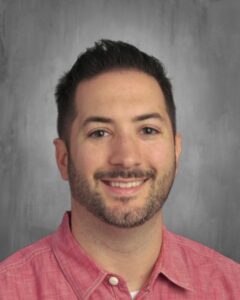 Mr. Hanley
7th Grade – 12th Grade History
11th Grade Honors Physics Teacher
9th -12th Grade Guidance
Elementary and Junior High Basketball Coach
Intramural Flag Football
Drama
Aftercare Director
I started teaching at CCA in 2007 and currently teach 7th-12th grade History, Honors Physics and Drama.  When I am not teaching, I serve as the guidance counselor for our juniors and seniors.  I hold a Bachelor of Science in Biological Sciences from Bridgewater State University as well as a Masters in Christian Education from Calvary Chapel University.
There is nothing more that I enjoy than standing in front of a class, in a Christian environment, to share about things I have studied as well as watching the students grow in their academic and spiritual walk.  Among my favorite activities at CCA, I enjoy coaching the Elementary and Junior High basketball teams as well as flag football.  I also assist the High School baseball team.
When I am not teaching, I enjoy spending time with my wife, two young daughters and son.  My daughters attend CCA, and I love being able to see them learn and grow in our classrooms.  Also, I like to play the guitar, and I am a die-hard Red Sox fan.
Let your light so shine before men, that they may see your good works and glorify your Father in heaven.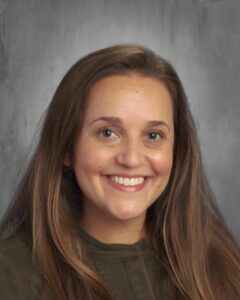 Mrs. Hanley
8th Grade English Teacher
9th-12th Grade Honors English Teacher
Aftercare Director
I started teaching at CCA in 2008.  Over the years I have taught Junior High School English, C.P. English, Creative Writing, Drama, and overseen Student Government, but now I teach eighth grade English and the Honors English classes. I direct the CCA Spelling Bee as well as run the Aftercare Program with my husband, Matthew.  I hold a Bachelor' Degree from Bridgewater State College where I graduated summa cum laude with an English major and Secondary Education minor. I am a certified MA teacher.
I love teaching at CCA for so many reasons, but some include the awesome staff, the privilege to both be an educator and mentor to my students, the ability to work with my family and the wonder of sharing my love of literature—and seeing the kids love literature, too!
"I am a mom to two little girls and a little boy, and I love being a mom!  I am also a CCA parent, as my daughters are currently in elementary school.  All my kids love CCA!  Being able to view CCA as a teacher and parent only helps support my love for the school.  I really enjoy gardening, the beach, coffee, Masterpiece shows and spending time with my family.  My students know I will often start the class with a funny story about one of my kids or Mr. Hanley."
Be anxious for nothing, but in everything by prayer and supplication, with thanksgiving, let your requests be made known to God; and the peace of God, which surpasses all understanding, will guard your hearts and minds through Christ Jesus.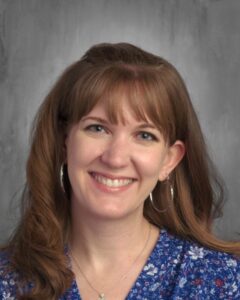 Mrs. Breen
Physical Science Teacher
Honors Biology Teacher
I started teaching Physical Science and Honors Biology at CCA in 2022. I hold a Masters Degree of Education from Harvard University with a concentration in Teaching and Curriculum Development. I earned my Bachelor of Science Degree from Gordon College in Pre-Medical Biology and graduated summa cum laude with departmental honors. I minored in Mathematics. I graduated from Rockland High School and was valedictorian of my class. I am a licensed MA teacher and previously taught Advanced Placement and Honors science courses at Duxbury High School for eight years before leaving teaching to raise my young sons.
My husband and I have been married for almost 10 years. We are very blessed to be the parents of two little boys. Our oldest son attends the elementary school at CCA. We have seen first-hand the invaluable benefits of the wonderful Christian education offered at CCA. My son's faith has been encouraged through prayer, scripture memorization and sound biblical instruction. I am so grateful to be a part of this faith-filled community that is dedicated to discipling students in their faith and encouraging their relationships with Jesus Christ.
In my spare time I enjoy reading, baking and spending time with my family. We like to go camping, kayaking and biking together.
Be anxious for nothing, but in everything by prayer and supplication, with thanksgiving, let your requests be made known to God; and the peace of God, which surpasses all understanding, will guard your hearts and minds through Christ Jesus.
Mr. Colello
High School Finance Teacher
Previous CCA Headmaster
In 2003, the Lord led my wife and me to work with Calvary Chapel of Boston to establish CCA, and in the Fall of 2004, we opened the doors. Serving as headmaster for fourteen years, I witnessed God's mighty hand and glorious power in building up the school. In the Spring of 2017, it was with a glad heart that I passed on that responsibility to Mr. Hanlon and his godly staff.
Today, I enjoy teaching Finance in the high school where I help the students become financially well-educated before graduating from the school. At CCA, we believe it is imperative that our students know how to manage their money from a biblical perspective.
Before CCA, I held several finance and accounting positions including President of Pioneer Realty Trust, President of New England Craft Exposition, Head Accounting Instructor for the Federal Reserve System and Senior Systems Analyst for Commercial Union. Also, I am a veteran of the Army where I was an auditor.  I hold a Master of Science in Business Administration.
In my spare time, I enjoy running and playing golf. I also enjoy taking long walks with my wife.
I have been crucified with Christ; it is no longer I who live, but Christ lives in me; and the life which I now live in the flesh I live by faith in the Son of God, who loved me and gave Himself for me.
Mrs. Rufino
6th-12th Grade Spanish Teacher
11th Grade Honors Spanish III Teacher
I am so thankful that the Lord opened the doors to be in this wonderful school!  My name is Mary Elizabeth Rufino, and I am 35 years old.  I graduated from North Shore Community College in Danvers, MA, with an Associate's Degree in Business Administration.  I also earned a certificate as a certified Medical Interpreter, which provided me employment while in college and continued employment after graduation working from my home.
I am from the Dominican Republic, and at the age of 14, I came to this country to live.  For me, it was a dream to be here and learn English.  I also dreamed to have a college degree and help my mother and family.  I always loved children and to teach others, but I never thought that I was going to be a Spanish teacher!  I also thought of teaching the English language.  I always loved the office area of any store and always wondered why.  The Lord had a plan, and I am willing to learn and to serve Him with all the wisdom He can give me.  I am so happy to share my language and culture, and to share the faith and love to teach and help others, something that has always been in my heart.
I have four wonderful children, Elizabeth, Juan Daniel, Hadassah and Samuel Taveras.  I love to spend time with my children and family, and I love to cook.  I truly enjoy assisting my friends in organizing their finances.  I truly love art! In my free time I draw and paint.
Did I not tell you that if you believed, you would see the glory of God?
Mrs. Mamaty
8th Grade Algebra I Teacher
9th-11th Grade Honors Math Teacher
12th Grade AP Calculus Teacher
I have been teaching at CCA since 2005.  I've taught a variety of courses including Junior High Math, High School Math and Computer.  I have served as the yearbook adviser for the past twelve years.  I have previous experience as an adjunct professor at Curry College and Stonehill College and worked in the business world as an adult educator.  I hold a Master of Science in Training and Development from Lesley University.
I love being in God's will.  I felt led to teach at CCA and am blessed to work with other Christians to educate the next generation of God's children.  I consider it a privilege and a blessing that I hope to never take for granted.
I have been married for 30 years, and our two children both graduated from CCA. Our son is a 2017 graduate of Wentworth Institute of Technology, and our daughter is a graduate student at MCPHS University.  In my spare time, I love to garden, read, and spend time with my family.
Trust in the LORD with all your heart and lean not to your own understanding. In all your ways acknowledge Him and He shall direct your paths.
Martha Webber
I have been attending Calvary Chapel of Boston since 2019 and currently volunteer with the Awana Program and attend the ladies' bible studies. The various studies and ministries offered at Calvary Chapel have been a wonderful learning tool for me, with in-depth understanding of the Bible.
It is both a pleasure and a blessing working with the children as their Art Teacher at Calvary Chapel Academy. I attended Bridgewater State College with a Major in Fine Arts. Since 2014, I've held the position of President of the Weymouth Art Association, where I wear many different hats. I also enjoy creating art at Studio 12 located at the Weymouth Senior Center with a wonderful group of artists. I am also a member of Quincy Art and sometimes volunteer at the Quincy Art Gallery. Once retired, I had more free time to work on my art hobbies. Art is a constant creative transition when using various mediums, giving you a well-rounded creative experience.
Living on the South Shore most of my life, I worked as a travel agent for over 22 years. I moved to the Cape in 1997 and continued to work in the travel field until 2000, when I decided it was time to do a career change into real estate. I moved back to the South Shore in 2007 and continued to work in real estate until 2012. I retired from real estate and became a water exercise instructor at the Weymouth Club, the South Shore YMCA in Hanover and Quincy and a summer time water exercise instructor at Cohasset Swim Center. I still enjoy water related exercise at the Weymouth Club and will substitute for other instructors as needed. I have two children and three grandchildren.
Grace and peace to you from God our Father and the Lord Jesus Christ, who gave himself for our sins to rescue us from the present evil age, according to the will of our God and Father, to whom be glory for ever and ever. Amen.
Mr. Smith
5th-10th Grade Computer Teacher
In 2020, I joined CCA to teach the 5th through 10th grade Computer classes.  Since learning to program when I was very young, I've gained much experience with computers in areas such as photo and video editing, web development, graphic design, application programming and even a little in 3D rendering.  As of now, I work both at the school and also as a contractor with various companies doing graphic design, web development and web app programming.
It is amazing for me to review where God has guided me in life, every step building upon the previous steps, and I continue to watch as He conforms me into what He wants me to be.  As He once guided me to be a student at CCA, He's now led me to be a teacher, and I am so excited to have such an opportunity to share the years of experience and learning with which He's blessed me with the students at CCA.
I also work in the sound ministry at Calvary Chapel of Boston.  In my spare time, I enjoy writing code for any one of my many personal coding projects or solving complex logic puzzles.  Outside of computers, I love to bike and go for long walks through nature.  I also love a good rainy day.
You will keep him in perfect peace, Whose mind is stayed on You, Because he trusts in You, Trust in the LORD forever, For in YAH, the LORD is everlasting strength.
Pastor Mitchell
10th-12th Grade Bible Teacher
Christian Apologetics
Christian Ethics
IT Support
I have been actively involved with CCA since 2009 and as the Assistant Pastor with Calvary Chapel of Boston since 1989.  My greatest enjoyment is teaching the Bible to High School students and seeing their excitement as they uncover the various truths of the Word of God.  It is a privilege to introduce them to the books of the Bible to help develop their relationship with the Lord by providing reasons for their faith so they can share with those who do not know Jesus.  My secondary responsibility at CCA is IT support for PC's and the computer network.
I have enjoyed Scuba diving since 1979, and my wife also enjoys it.  We've been married since 1983 and try to get time to explore the depths of the sea; a place where God's marvelous and wondrous creation cannot be seen by all.
Pastor Mitchell's Bible Curriculum:
http://www.calvarychapelboston.com/Pastor-Mitchell.htm
Pastor Mitchell's YouTube Channel (Bible Make Clear):
https://www.youtube.com/channel/UCaIX0PF3vMVe1lU6yKIrkHA
This I recall to my mind; therefore, I have hope. Through the LORD's mercies we are not consumed, because His compassions fail not. They are new every morning; great is Your faithfulness. "The LORD is my portion," says my soul, "Therefore I hope in Him!" The LORD is good to those who wait for Him, to the soul who seeks Him. It is good that one should hope and wait quietly for the salvation of the LORD.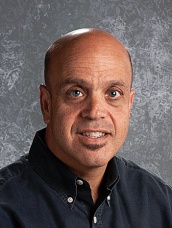 Pastor Greenberg
6th – 9th Grade Bible Teacher
I have been at CCA since 2007 where I have served as the Bible teacher for grades 6 through 9.  Also, I serve as an Associate Pastor at Calvary Chapel of Boston working in a variety of roles including administration, youth groups, missions and teaching mid-week Bible study.  I enjoy supporting the CCA students as they grow in their walk with the Lord.
I have been married for over 37 years, and we have four children as well as two granddaughters and one grandson.  I enjoy traveling, running (I have completed 3 marathons!) and especially spending time with my family.
Trust in the Lord with all your heart, and lean not on your own understanding; In all your ways acknowledge Him, and he shall direct your paths.
Mrs. Nichols
In 2009, I started teaching music at the elementary level for CCA.  My faith in Christ is embedded in the way I teach music.  I view the opportunity to work with the children as a way to worship and grow the students' character.  Growing up, I learned to play the piano at an early age.  By the age of fourteen, I was leading my church's worship experience.  I enjoy the time I have with the students to expose them to God's love and grace through the avenue of music.
What I love most about CCA is the solid Bible teaching and love expressed by the faculty towards the students.  It is a joy to see teachers praying with each other, the students caring for one another and the headmaster reading his Bible.
My husband and I have been married for 19 years, and we have seven children. We consider it a blessing to send our children to CCA.
Be not rash with thy mouth, and let not thine heart be hasty to utter anything before God: for God is in heaven, and thou upon earth: therefore, let they words be few.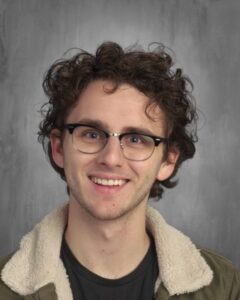 Mr. Landry
I graduated from CCA back in 2018, and I could not be more excited to be back at the school as a teacher!  I'm currently a pre-med student at Gordon College, where I'll be graduating in 2023 with three undergraduate degrees:  Biology, English Literature and Communication Arts.  I also minored in Chemistry, and I will be graduating the following year in 2024 with my Masters in Public Health (MPH) with a concentration in Health Policy and Management.  I've already started a number of graduate courses.
I want to be a doctor when I grow up.  I currently work in the Special Processing Laboratory at Massachusetts General Hospital Cancer Center.  I've TA'd (teacher assisted) a wide range of college level courses including, Cellular Biology, Genetics, Microbiology, Biostatistics, Anatomy and Physiology, as well as several non-STEM courses such as Literature, History, Writing, Public Relations, Advertising and Leadership.
I love learning, and just about any topic is fascinating to me, though I'm particularly interested in science and literature.  My favorite book is The Little Prince, but there are countless others I could talk about for hours.  Something I am absolutely terrible at is hiking.  You might be thinking, "What?  You can't be bad at hiking!", but the only reason you're thinking that is because you haven't gone hiking with me!
I'm so excited for this upcoming school year!  I can't wait to jump into Honors Chemistry!
Be still, and know that I am God; I will be exalted among the nations, I will be exalted in the earth!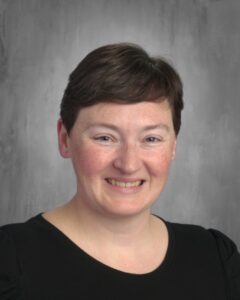 Mrs. Tinglof
I have been serving as CCA's school nurse since 2015. I graduated from Brockton Hospital School of Nursing and then received my Bachelor's in Science from Western Governor's University. I have worked for years in emergency medicine throughout the South Shore and now work at a local hospital in the Vascular Access Department. In addition to being the head nurse at CCA, I am also now teaching the 12th grade Health class.
My husband, Steve, and I have been married for almost 20 years and have 3 children that attend CCA. We have been attending Calvary Chapel of Boston for over 20 years.
I am so blessed to be a part of the CCA community. I have watched the students grow over the years in their studies and their faith. In my spare time, I enjoy sewing and crafting, including making my daughters' Christmas dresses every year. We love to go camping with family every summer at the beach.
Be devoted to one another in love. Honor one another above yourselves. Never be lacking in zeal, but keep your spiritual fervor, serving the Lord. Be joyful in hope, patient in affliction, faithful in prayer.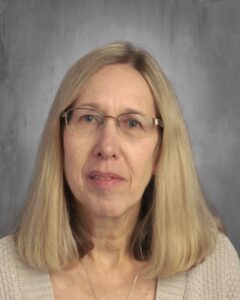 Mrs. Hover-Small
I joined CCA in 2019 and am so blessed for the opportunity to work in Administration in a Christian environment with an amazing staff where we can freely serve and worship our Lord and Savior.  I am so blessed by CCA's students and have learned so much from them witnessing their faith and love for Him.  
Previous to CCA, I worked in the medical device industry in Customer Service and then in Marketing and Sales.  I graduated with honors from Massasoit Community College with an Associate Degree in Applied Sciences.
I am married to my husband, Fred, and am blessed with two wonderful children and three beautiful grandchildren, who are all a shining light in my life.  My grandchildren attend CCA, and the oldest graduated in 2020.
I love spending time with family and friends, especially the holidays and summer, backyard cookouts.  I also enjoy cooking, reading and walking my Goldendoodle, Lexi.
It is better to trust in the Lord Than to put confidence in man.